Stop Making Excuses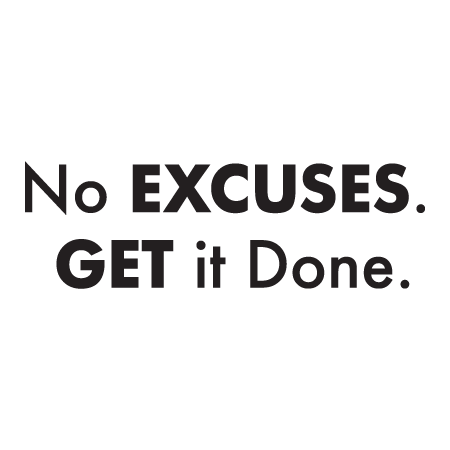 If You Are Good Person, Having Talent, You Win The Game.
Getting It Done is Better Than Getting It Done Perfectly.
The Thing That Stopping You Is "YOU"?
Excuses sound best to the person who is making them up.
If you have seen someone happy, enjoying, score good grades, succeeding in business, don't get jealous of him because he worked his ass off to get it done.
Take advantage of the access and the resources you have in your country and in your community
If You Want It, Go Get It!
Excuses are not valid, they are lies.
You stop the lies with the truth.
The fruit of everything good in life begins with a challenge.
Everything is uphill that's worthwhile.
If You Want It, You Gotta Go Get It.
This is your opportunity.
Ain't no such thing as Tomorrow.
If you're going to have it.
Get your butt up and make it happen.